Innovation Beyond Illumination
Technology through controls and sensors is essential to keeping lighting compatible for the future.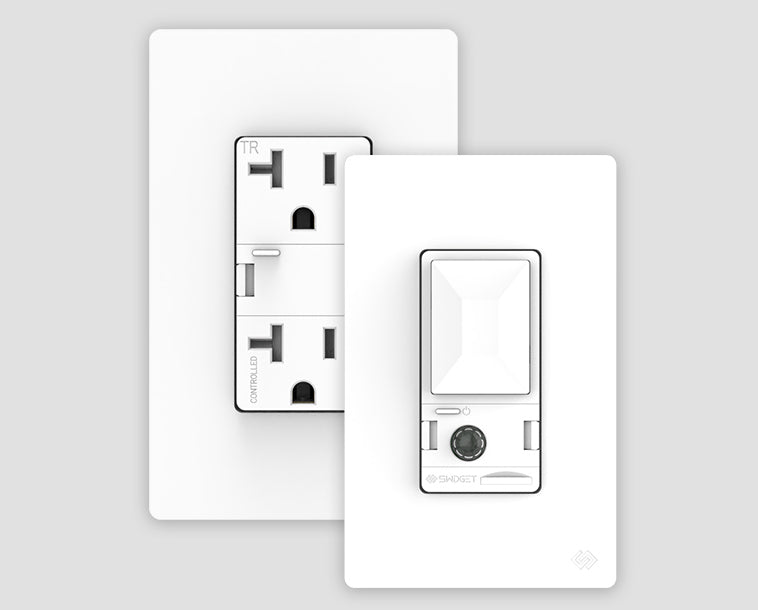 Replace your existing outlets and switches with technology-ready Swidget Devices.
Connect to a Tresco® power supply.
Add Tresco® LED Lighting.
Control your lights with the Swidget App.
Elegant and Versatile Smart Home Solutions
Swidget's unique modular and future-proof system is a perfect complement to Tresco's industry-leading universal lighting systems. Swidget Dimmers, Switches, and 20A Outlets are used to control a variety of unique 12-24VDC lighting products such as Snap Panel or Puck lights, and Inserts are used to further enhance the system.
Technology driven innovations for kitchen, bath, closet, and millwork industries.
Under Cabinet Lighting Solution
Recommended Tresco® Power Supply
❮
12VDC Plug-In Power Supplies
Several configurations: from 6-60W
Slim design, under 1.5" height
Dimmable on the trailing edge only (12VDC side)
Short circuit, overload and RFI protection
Class 2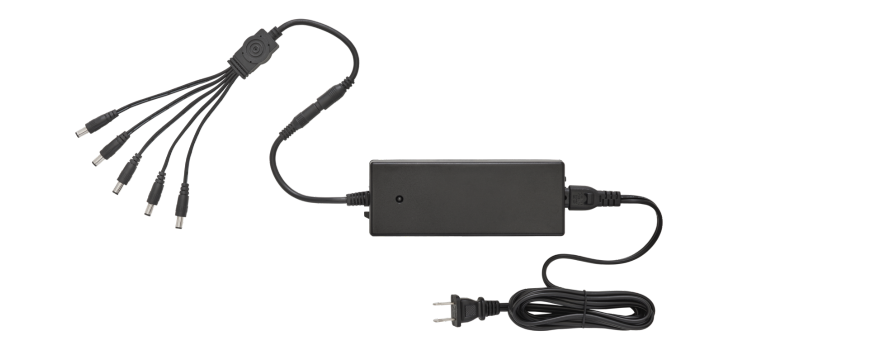 24VDC Plug-In Power Supplies
Two configurations: 48W or 96W
Slim design, under 1.8" height
High power factor
Dimmable on the trailing edge only (24VDC side)
Short circuit, overcurrent, overload and RFI protection
Class 2
Commercial grade 5-year warrant
❯
---
Recommended Swidget Controls
Device
20A Outlet
Insert
Power Control Insert
Control Highlights
App & 3rd party voice control
Schedules & rules
---
Control Highlights
Temperature Automation
Humidity Automation
Motion Control
20/40/60 Countdown Timer
Recommended Tresco® Power Supply
❮
12VDC Hardwire Power Supplies
Four configurations: 60-180W
Slim design, under 2" height
High power factor
Dimmable by standard LED wall dimmers (Swidget Dimmer)
Class 2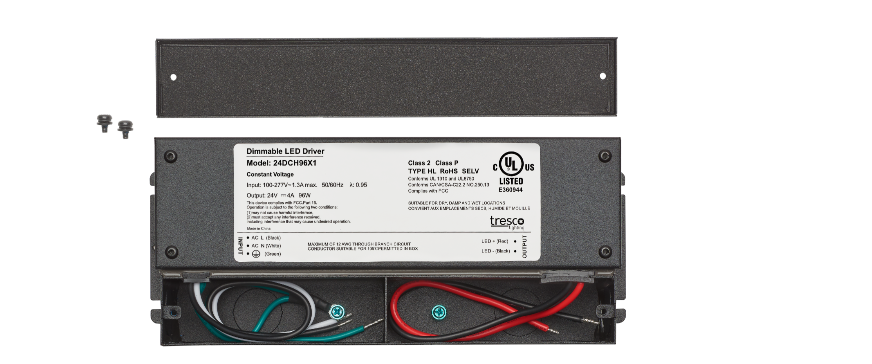 24VDC Hardwire Power Supplies
96W configuration
Slim design, under 2" height
High power factor
Short circuit, overcurrent, overload and RFI protection
Dimmable by standard LED wall dimmers (Swidget Dimmer)
Class 2
❯
---
Recommended Swidget Controls
Device
Dimmer
Insert
Motion Sensor Insert
Control Highlights
Motion control
App & 3rd party voice control
Schedules & rules
---
Control Highlights
Temperature Automation
Humidity Automation
Motion Control
20/40/60 Countdown Timer
Tresco® LED Lighting Solutions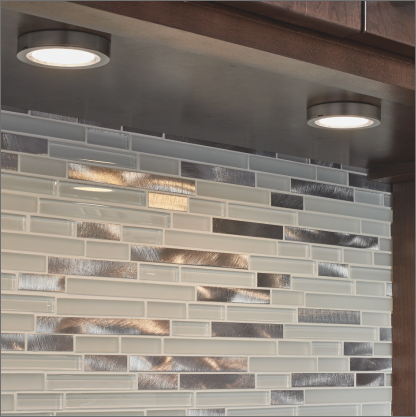 Puck
Spot or accent lighting to highlight cabinets, displays or countertops
Linear
Popular for high light output and even illumination
Flexible
Customize to fit behind, around or under any obstacle providing continuous illumination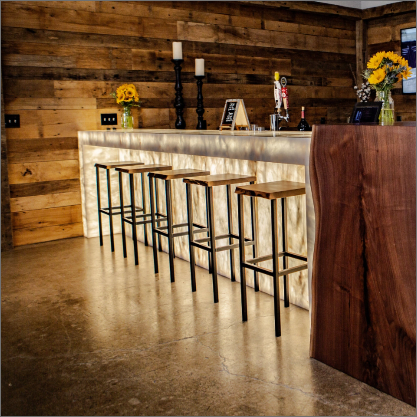 Panel
Perfect for backlighting countertops, shelves, artwork and signage